Advertise Space
Have your business Spotlighted Here!

Contact us for details.
TripleClicks
Tampa Bay / Pinellas County Jobs
Job Listings under Sales & Sales Management
Regional Sales Representative Wanted - Music Mayhem Magazine

Music Mayhem Magazine is looking for a few good men... and women to head upour Sales Department.

- Posting approval date: 11/01/2009
- Closing Date: Open until filled
- Position Title: Regional Sales Representative
- Job Type: Contract
- Reports To: Director of Sales and Marketing
- Job Location: Tampa Bay Area

-Position Description & Responsibilities:

1) Prospecting and generating new accounts. * Developing customer presentations, identifying marketing needs, and developing marketing plans to the mutual benefit of customer and Image.

2) Continuing to service all viable accounts after the sale has been made. Ongoing service includes (but is not limited to) troubleshooting, maintaining good customer relations, facilitating ad proof approvals, helping advertisers meet their deadlines, and, most importantly, being our front-line liaison with each advertiser - especially regarding any dissatisfaction, areas of improvement, contract compliance, and revenue collection.

3) Each work day and each work week is spent meeting potential advertisers, visiting existing advertisers, servicing the needs of existing advertisers, canvassing the community in pursuit of sales opportunities, sales efforts, and sales activities.

-Minimum Qualifications:

1) A successful candidate must have a desire to succeed.

2) Candidates should be a good communicator, self-disciplined, positive, energetic, persistent, and hard working and possess a strong ethical foundation.

3) Candidates must also have a natural initiative to cold call and prospect for potential advertisers, close contract commitments consistently and conduct a sales relationship on a positive, consultative basis.

4) Previous success in sales is a must.

5) Comfort with a computer is necessary.

6) Previous knowledge of contact database programs is a plus, but not necessary.

7) Must have valid driverís license and reliable transportation

8) Home office/the ability to work from home. Valid driverís license, proof of insurance and reliable transportation.


- Hours of work:
On-call, Flexible Schedule

- Salary or hourly wage:
100% Commission

If your are interested please print and fill out this application and fax it to (813) 298-0257 or email it (musicmayhemmagazine@musicmayhemmagazine.com) along with a copy of your resume.

-Special Instructions:
This Job Description reflects Music Mayhem Magazineís best effort to describe the essential functions and qualifications of the job described. It is not an exhaustive statement of all the duties, responsibilities or qualifications of the job. This document is not intended to exclude an opportunity for modifications consistent with providing reasonable accommodation. This is not intended to be a contract.


Thank you,

Music Mayhem Magazine
PO Box 342395
Tampa, FL 33694-2395
813-442-8848
813-298-0257 (Fax)
The Mayhem Will begin soon... be a part of it.
http://www.musicmayhemmagazine.com
http://www.myspace.com/musicmayhemmagazine
Contact Us

**Music Mayhem Magazine, Inc. is an Equal Opportunity Employer**



Posted on: 2009-11-02 00:13:23
E-mail: musicmayhemmagazine@musicmayhemmagzine.com


Phone:
8134428848
Fax:
8132980257
Address:
PO Box 342395
Tampa, Florida 33694





Return


Copyright 2017, Pinellas Market Place


Search
Custom Search
Business Opportunity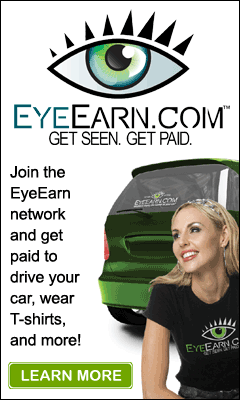 Advertise Space
Have your business Spotlighted Here!

Contact us for details.